Turn-based card game in a fantasy/steampunk world.
Welcome to Keko Chronicles!
"There shall come a child of two worlds. Nuggles-Born, yet raised on Earth. The child shall be the Destroyer of Masks and the Bringer of Peace."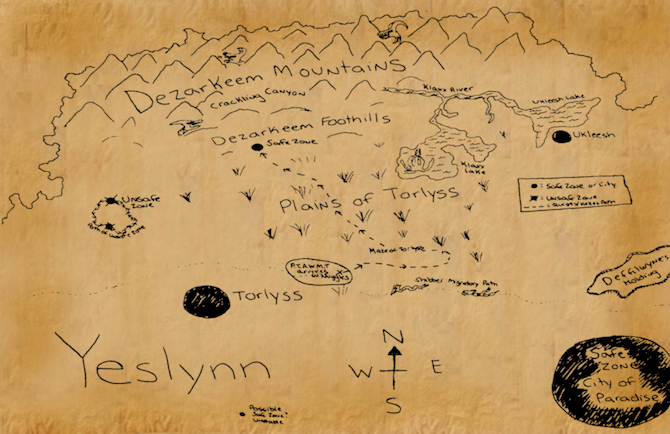 Also available in the Keko Chronicles: Origins (Deluxe Edition) Comes with dice, counters, imprison tokens and more!
Haunted by the prophecy of the Nuggles-Born, the evil Madame Ponqui and her Hound Army race across Nuggles searching for the Mask of Unwanted Sorrows. Convinced that the Mask's corrupting power will assure her of victory, Ponqui will stop at nothing to discover the item's whereabouts.
Lord Quiggs, once a keeper of the Mask, is busy forming his own allies, seeking to thwart Madame Ponqui and her Hounds. He has journeyed to Earth in his krystal-powered, dimension-hopping vehicle known as the P.T.A.W.M.T. (Portal to Another World Machine Thingy) looking for 13 year-old Samantha Keko and her younger brother Daniel. He brings with him a mysterious journal written by Samantha and Daniel's father.
Certain that one of the Keko children is, indeed, the child spoken of in the prophecy, Quiggs convinces Samantha and Daniel to leave their foster home and accompany him back to Nuggles. Their mission: Destroy the Mask of Unwanted Sorrows before Madame Ponqui can get her hands on it. And, hopefully, in the process, be reunited with their parents.
And so the Keko Chronicles begin...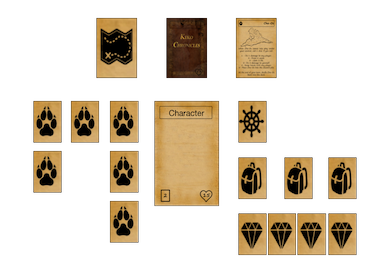 Keko Chronicles is a super entertaining, easy to learn, family friendly turn-based card game for 2 - 6 players.
Players use Actions, Creatures, Items, Krystals, Locations, and Transportations to lower the Life Totals of other players until there is a winner. Play as one of six unique Characters with different in-game abilities. Play as individuals or divide into teams of "Heroes" and "Villains".
Every game of Keko Chronicles is guaranteed to play out differently as you combine your Character's Special Abilities and Cards from the Play Deck to create fun and powerful effects. All players draw from the same deck of cards creating a level playing field.
Easy to learn with tremendous replay value, Keko Chronicles is an absolute must try for gamers and their families!
"This is 100% a winner! Completely original in design and mythology, you open the box and everyone sits down and plays on equal footing. I can't recommend this game enough." - Jeff Fournier
"His new card based Fantasy game Keko Chronicles looks pretty promising. I've seen a lot of interest in Fantasy themes and whimsical types of gaming, so I thought this might be one you'd all like to check out. With a rather playful and kitschy art style along with a well thought out rules system that is simplistic enough to be easily understood along with room for strategic decision making." - George Finklestein
Check it out and visit us at Keko Chronicles