Match cards by colour and creature to score points, activate 5 different creature powers.
---
---
In Mythical Menagerie, collect matching card sets to score points, where each card may score for its colour and creature type, and each creature has a special power it may perform.
Easy to learn, quick to play.
Durable, small and portable.
Depth of strategy:

Curate your hand by drawing from the deck or discard piles
Be careful which cards you discard, because other players may pick them up.
Select which creatures to play based on their powers and the sets you are trying to build.
Included
50 Original Creature Cards
4 Rules Cards
1 Mint Tin (a durable metal box, 2.5 x 3.9 x 0.9 inches)
On This Page
---
How it Works
Your primary objective is scoring points by collecting sets of creatures. A set is 3, 4, or 5 cards of matching colour (e.g. White) or creature type (e.g. Rabbit). Each card may contribute to both a colour set and a creature set (e.g. White Rabbit scores for both the White and the Rabbit sets). See how this works:
Your Turn
You have a hand of cards and you play cards to the table to form sets. Your sets score at the end of the game.
On your turn, you draw 2 cards from any piles, play 1 card, then discard 1 card to your personal discard pile: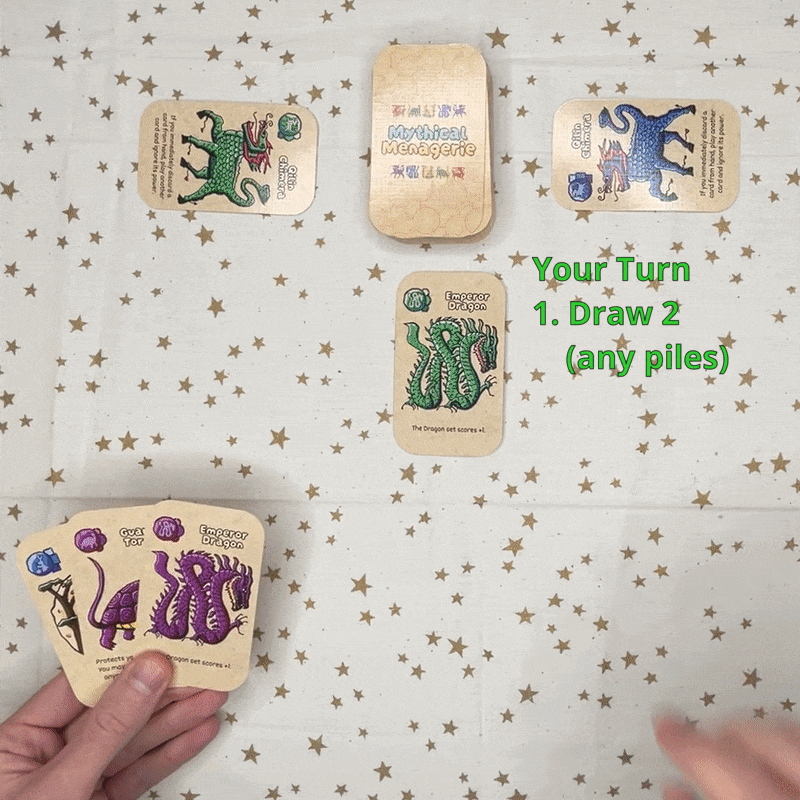 When you play a card to a set, you may optionally use the creature's special power. This is described further in Creature Powers below.
End Game & Scoring
The first time the deck runs out, shuffle all discards into a new deck, and then play until the deck runs out again. You then finish the round and everyone counts up their scores!
| | |
| --- | --- |
| 3 card set | 1 point |
| 4 card set | 2 points |
| 5 card set | 3 points |
Here is an example of a group of cards that takes advantage of each card's colour and type. This player scores 6 sets (Blue, Red, Purple, Rabbit, Qilin, Dragon), earning 6 points (3-card-sets are worth 1 point each).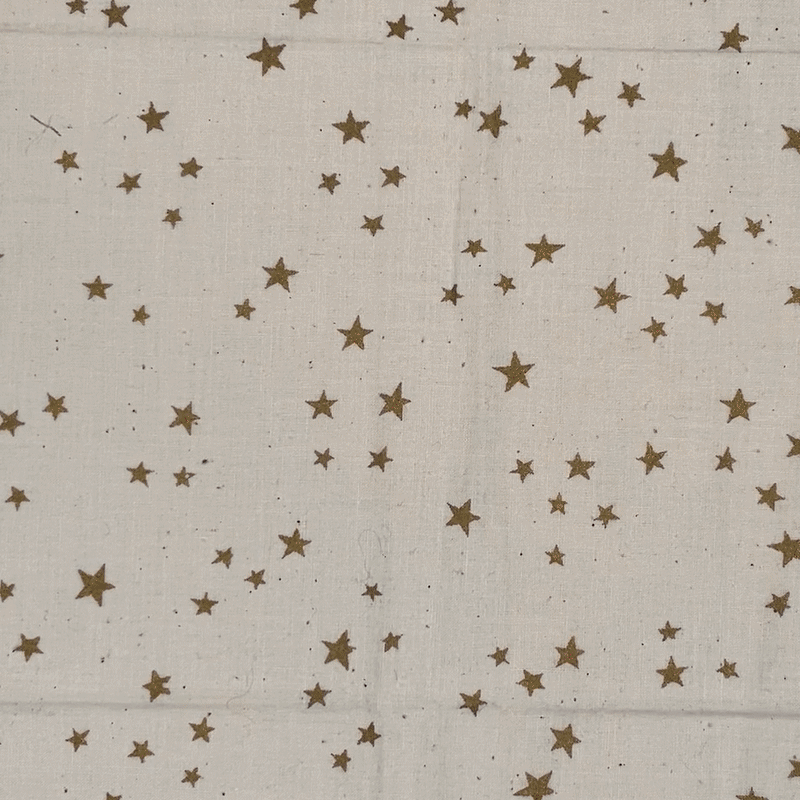 How to Play Video
---
Creature Powers
Rabbit: draw another card.
Dragon: score +1 for a set of Dragons.
Qilin: play another card. You need to discard a card to use this power.
Fox: snags a matching colour card from another player.
Tortoise: protect yourself from foxes.
The Tortoise has an additional special power: you may play it out of turn if you have it in your hand when someone plays a matching Fox!
---
Testimonials
"The game kept me wanting to play it again and again." - James Gjaltema
"Combines vibrant visuals with straightforward yet engaging gameplay. Seamlessly merges charming hand-dawn illustrations with an intuitive matching mechanic while offering accessible strategies suitable for casual and seasoned players." - Adam Gurski
---
Resources
Play Online Now - you can try the game out with friends here!
Information
Questions or Feedback? Please get in touch with me.
Are you in Kamloops and want to save shipping? Go here.
The icons on cards have been updated to be more recognizable. This is why the renders on this page appear slightly different than the photos and videos.
---