OLD MAID JUST GOT A WHOLE LOT UGLIER.
---
Youse a hitman for the Goombano family, what's in the middle of a gang war, see? There's a lot of contracts out for mugs in need of cement shoes. Gonna take your best poker face, plus luck and smarts to make sure you don't get left with The Godfather. You get left with him, pal, then you gonna be the one what gets whacked.
54 CARDS | 2-4 PLAYERS | 12+ | 20 MINUTES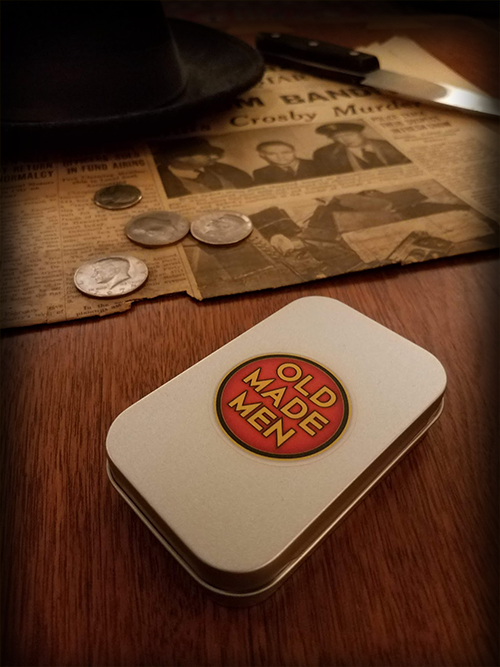 Comes in a nice little tin box what would do a swell job of holding a pinky.
---
RULES
---
SET UP
Deal all the contract cards out to the players (hitmen). Hitmen do not need to have the same number of cards. The oldest hitman goes first.
---
GOAL
The game is over when all the hits have been made. The player left with The Godfather loses.
---
ORDER OF PLAY:
---
1: TAKE A CONTRACT
Each hitman takes turns drawing a random card from an opponent's hidden hand, and then they must make a hit.
2: MAKE A HIT
To make a hit, they whack one matching pair of cards (a hit) from their hand down on the table. If the hitman does not have a matching pair of cards, they must draw cards from opponents' hands until they do.
3: GET PAID
A hitman always gets paid. Each card has a different "payment" printed under the hit's nickname that takes effect after that hit gets whacked. At the end of the hitman's turn, the game continues clockwise.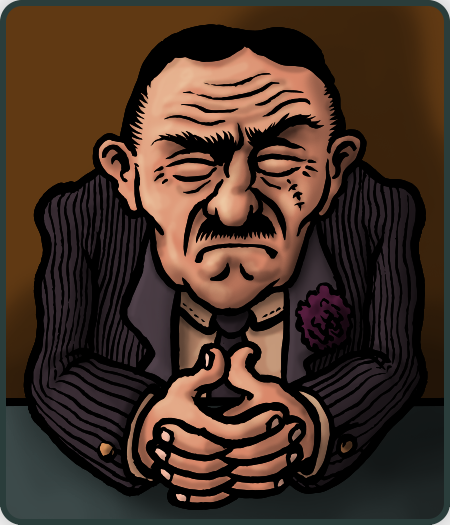 "OLD MAID? DO I LOOK LIKE AN OLD BROAD TO YOU?"
---
A new game from Steven Stwalley, creator of Squirmish from Gamewright (originally published on The Gamecrafter). Learn more at squirmish.net.
OLD MADE MEN ©2019 STEVEN STWALLEY