Dig up fossils, avoid scorpions in this set collection game.
Come on a dinosaur expedition! Dino Dig: Risky Sites is a risk and chance Set Collection game, where players "dig" to find the most valuable dinosaur fossils in a scorpion infested site. Players will be faced with Risk vs Reward decisions, and can use Probability to find their missing pieces. Each player also has a tool box full of helpful equipment to guide them along the way. Will you risk digging for valuable dinosaurs and maybe face scorpions? Or will you play it safe and hope to win by digging for smaller fossils? Find out if you are the best paleontologist!
SETUP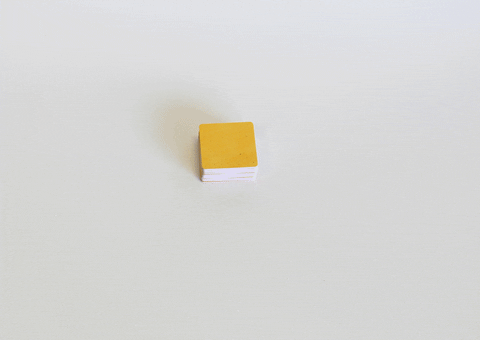 Set up the game by randomly laying out the Dirt cards in a 5x5 grid, 3 layers deep, creating 25 Dig Sites. All players start with 5 Tool cards in their hand that give them special one time use abilities.
GAME PLAY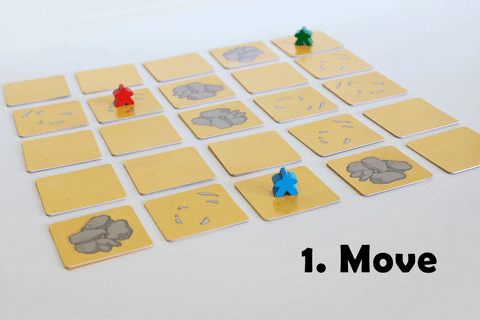 On their turn, players can take any 2 actions in any order or combination: move 1 space, dig 1 tile, or play a Tool card.
WINNING THE GAME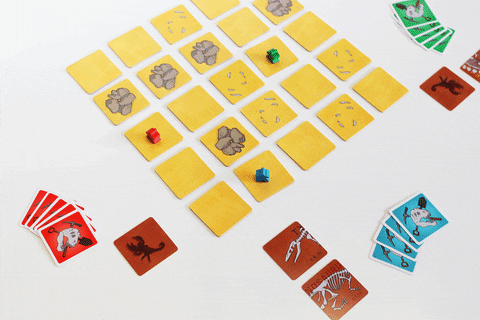 The game ends when a designated number of Dig Sites have been emptied, triggering the end round. Then players add up their score. The more complete a fossil is, the more points it will be worth. But make sure to stay away from scorpions!